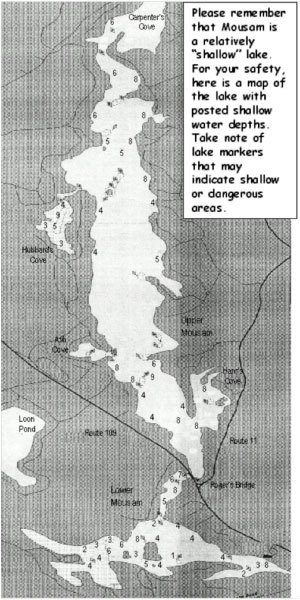 This is called the Lakes Region for a reason. Many of these lakes connect to each other and we work collaboratively to insure maintenance of our shore lands and water quality. It was only a few years ago we had high phosphorous levels in Mousam causing a clouding of the water. The MLRA worked diligently to improve those.

Success Story

The EPA recognized MLRA, local, and state efforts to successfully improve water quality at the Lake Region over the last decade. Specifically Mousam Lake met the Maine Department of Environmental Protection's water quality requirements in 2006. Click here to download the EPA article.

Mission Statement
The Mousam Lake Region Association is organized for the purpose of preserving and protecting the natural character of Mousam Lake, Goose Pond and its surroundings.

We are particularly focused on monitoring and enhancing water quality and educating people about the responsible use of the lake as a public recreational facility for today and for future generations.