Please become a Member!
Together we will preserve the quality of our lake!

Please complete the Membership Form online. We will then send you a decal to be used to identify your cottage for winter inspections upon receipt of payment.

We are pleased with our accomplishments so far in getting Mousam off the State DEP's List of Endangered Lakes. This enhances property values for all of us. There is still much work to do. We need your help and ask you to consider an additional contribution, above your basic dues, in support of our water quality improvement efforts.

Dues and donations are tax deductible.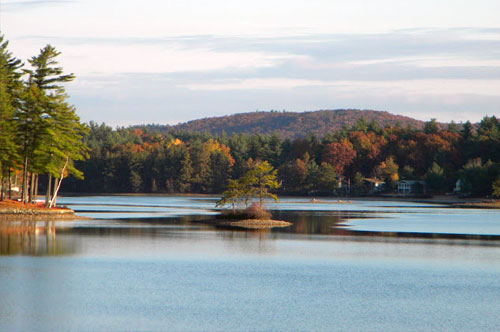 Benefits of Membership:
3 exterior inspections of member's camps per winter season.

Semi Annual Newsletters

Placement, removal and maintenance of navigational buoys

Comprehensive monitoring and water quality testing and vigilance for invasive species.

Plant patrol workshops

Complimentary Boat Inspection (CBI) program is funded by our organization to pre-empt arrival of invasive plans, and to educate visiting boater to inspect and clean their boats before and after launchings.

Maintenance of the public beach at the 'Foot of the Lake'

Access to our new website where you will find lots of helpful information in one place. Visit http://www.mousamlake.org.

Privileged information available only to members on our website

Activities such as Kid's Fishing Derby', Boat Parade, Golf Tournament and seminars.


How your tax deductible $30 membership fee and donations are spent:
Camp Inspections: Three times during winter months—for members only.

Education: Training sessions focused on identification of invasive plants. Speakers.

Staffing: for the Complimentary Boat Inspections at the public Boat Ramp on week-ends in the spring and fall and 7 days a week during the summer months. These inspections are critical to preventing invasive plants infesting our lake.

Water quality equipment and boat patrol for testing the Lake's clarity, oxygen levels and phosphorous levels; and for promoting safe boating practices on the Lake.
Communication: Semi Annual newsletter